Overview
A global outsourcing solution
for pharmaceutical groups
Tridem Pharma, Fosun Pharma's business unit for Africa and Middle East, has built a comprehensive pharmaceutical supply chain to cover nearly 90% of Africa and Middle East region. In 1986, Tridem Pharma started building a strong track record in the market and out in the field. Acting as an expert interface between the pharmaceutical industry and the Africa and Middle East market (e.g. health authorities, wholesalers, prescribers and pharmacists), we dedicate ourselves to supply good quality and affordable pharmaceutical and healthcare products from all over the world for people in the region.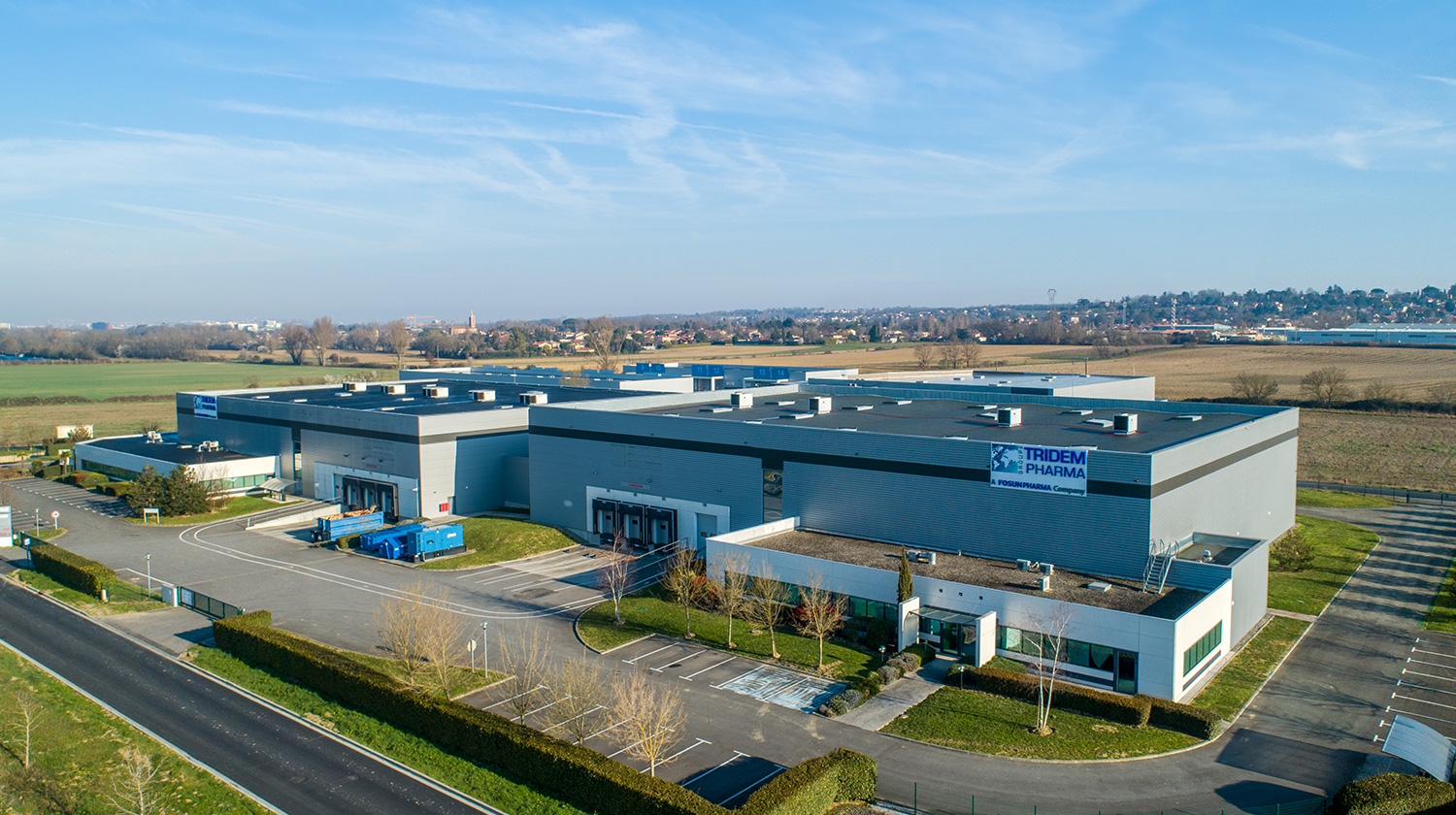 As a result of its second-to-none reputation, image of excellence and unicity of value proposal, we have a loyal and longstanding client portfolio, continuously reinforced by new clients eager to penetrate the Africa and Middle East market. We believe, our diverse and complementary core competencies will bring a long-term success to our clients.
Culture
· We respect life, provide safe, convenient and high-quality health products and services and strive to improve the quality of human life.
· We cherish the individual living environment and improve the public health and environment with the idea of sustainable development.
· We continue to fulfill the commitment of a corporate citizen, continuously innovate and practice the concept of sustainable development and actively bear the responsibility of a corporate citizen.
· We adhere to accurate innovation and R&D and bring new possibilities for the public health through the original breakthrough and the improvement of application technology.
· We gather global R&D resource to create an international R&D platform by grasping the latest R&D trends with a forward-looking vision.
· We innovate the management model and mechanism and continue to improve the overall efficiency of cooperating operations to become a continuously evolving wise life.
· We adhere to the quality coming first, build up a production, management and service system that meet international standards, constantly improve the manufacturing process and optimize the service experience to provide high-quality products and services.
· We respect the development law of the industry and continue to improve R&D and management ability to constantly pursue breakthrough and excellence.
· We adhere to the dream of entrepreneurship, advocate the spirit of entrepreneurship, promote the teamwork culture and constantly promote the evolution and growth of the organization.
· We interconnect industry resources, promote the integration, create value and share development.
· We are committed to building a harmonious and healthy business environment with excellent business partners, creating long-term value for employees, customers, shareholders and society and promoting the sustainable development of the industry.
Management
800
Employees in Africa
40
In France
30
In China
With 800 employees in Africa, 40 in France and 30 in China, Tridem Pharma's outstanding team of local experts in the field are leaded by a cross-culture senior management team driven by passion, efficiency and continuous self-improvement.
Locations
A broad reach
Tridem Pharma has operated in the market since 1986. Our distribution networks now cover close to 90% of the Africa and Middle East region (35 countries and over 800 local employees). We are present in East and West Africa thanks to 7 subsidiaries and 13 branch offices. In Francophone Africa, we provide services through our sales network in 21 French-speaking African countries, In English-speaking Africa, we are present via 4 subsidiaries in Ghana, Kenya, Nigeria and Tanzania and 3 branch offices in Uganda, Zambia and Malawi.
Our local immersion in every micro market is key to fully understand and anticipate market shifts and mutations by correctly interpreting the field-gathered information and data.
Our footprint in Africa and Middle East is not restricted to the physical local presence. It also benefits from a longstanding cultural immersion that enables the group to fully master local specificities and cultural roots of every country, city, ethnicity and religion. This configuration provides unequaled competencies to adapt the marketing strategies and promotional messages for our clients.
Our sales network covers
35 African countries
Employing more than
800 people in the field
Countries with a Tridem subsidiary
Cameroon
Côte d'Ivoire
Ghana
India
Kenya
Nigeria
Senegal
Tanzania
Uganda
Countries with a Tridem team
Algeria, Bahrain, Bangladesh, Benin, Burkina Faso, Burundi, Cambodia, Cameroon, Central African Republic, Chad, Congo, Côte d'Ivoire, Democratic Republic of the Congo, Egypt, Ethiopia, Gabon, Ghana, Guinea, Indonesia, Kenya, Kuwait, Laos, Madagascar, Malawi, Malaysia, Mali, Mauritania, Mozambique, Myanmar, Niger, Nigeria, Oman, Papua New Guinea, Qatar, Rwanda, Saudi Arabia, Senegal, Sierra Leone, South Africa, Sudan, Tanzania, Thailand, Togo, United Arab Emirates, Uganda, Yemen, Zambia.